Pack of 10 Black Satin Triangle Pennants (choice of fringe colour)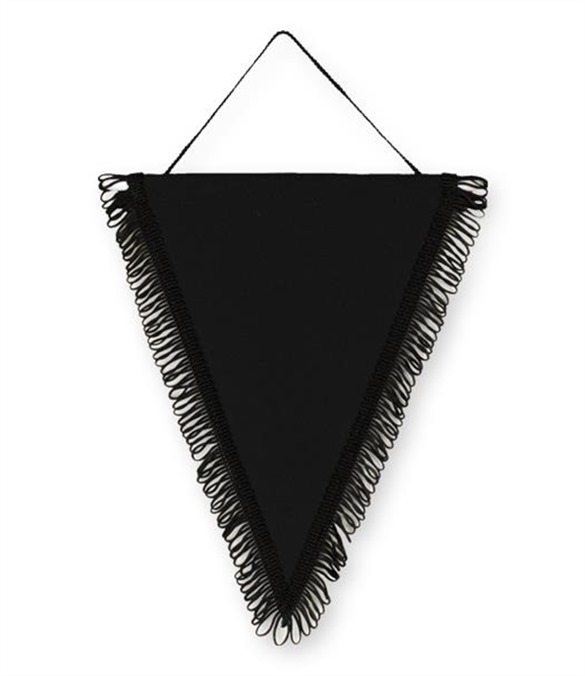 All prices are per pack unless stated otherwise. Tablecloths, table runners, music stands, banners and flags are priced per unit
Readymade White Blank Pennants are made with 100% polyester materials – Coloured readymade Blank Pennants are made from 65/35% poly/cotton.
Ready made blank pennants are suitable for sublimation print, transfer print or embroidery.
Each pennant comes with an overlocked side trim and luxury looped nylon fringe, hanging cord and rod.
Product Code:
RR-BRR34BS0BK
Sizes:
15X10cm, 20x13cm, 25x18cm, 30x20cm
Color(s)
Black, Bottle Green, Emerald Green, Navy, Red, Royal, White, Yellow
Size(s)
15X10cm
1
5
10
25
50
100
250
Color(s)
Black, Bottle Green, Emerald Green, Navy, Red, Royal, White, Yellow
Size(s)
20x13cm
1
5
10
25
50
100
250
Color(s)
Black, Bottle Green, Emerald Green, Navy, Red, Royal, White, Yellow
Size(s)
25x18cm
1
5
10
25
50
100
250
Color(s)
Black, Bottle Green, Emerald Green, Navy, Red, Royal, White, Yellow
Size(s)
30x20cm
1
5
10
25
50
100
250